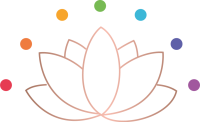 From Milwaukee to Gallneukirchen
I have always known that I wanted to help people, but it wasn't until I moved from USA to Austria that I really figured out how I could do that. In 2017, I came to Austria so I could be with my now husband, Wolfgang. Moving here was one of the scariest and most difficult things I have ever done. After I had been here for about a year working as an Au Pair, and once I knew I would stay longer, I had the feeling that it was finally time to follow my dreams. Read on to learn more about me and my journey. 
My Journey to Massage Therapy
Massage was always something that I was interested in, not just the wellness aspect but also the anatomical side as well. I knew that it would be difficult with the language barrier, but I just had this strong feeling that I could do it and that it was the right next step for me. The hard work really did pay off and after a year of schooling, I completed my training. This is an achievement that I am still so proud of today - finishing the Medical Massage Therapy training and passing with Excellence.
Since July of 2020, I have been working 25 hours a week as a medical massage therapist at the Praxis of an Orthopedic Doctor in Gallneukirchen and I love my job. I am so thankful that I took that leap and that I trusted my gut. Every day, I am able to help people with managing their pain, chronic syndromes, post operative pain, stress and anxieties and that is such an amazing feeling.
From Massage to Reiki - more about me
When I first came to Austria, I was in a really tough place in my life and with myself. I was recovering from trauma and learning how to cope with PTSD. I was trying to figure out who I was, what I really wanted in life and honestly, trying to learn to love myself. That's when I found Reiki .
A lovely friend of mine from the States is a Reiki Master and she introduced me to the technique. She would do Reiki with me and then we would talk for hours after about the experiences we both had. It always brought me so much peace and clarity and as I began to study it myself, my life really started to change. Through Reiki I was able to open myself up to so many emotions which I thought had been lost due to Trauma that I experienced. I figured out who I was again, I found myself again. I could understand my emotions again. The training taught me how to release old patterns of thought and let go and free myself of negative thoughts. In January of 2021, I became a certified Reiki Master and Teacher and I am still astounded by the power of Reiki. Reiki helped me to get to know myself better. It also helped me on very personal levels and I believe that it is something that everyone should try in their lifetime. We humans have so much healing power within us.
Yoga
Im März 2021 begann ich meine Yogalehrerinausbildung, um meine Reise des Wohlbefindens, der Selbsterkenntnis und Heilung voranzutreiben. Mein Hauptaugenmerk lag auf Meditation und den heilenden Vorteilen (sowohl emotional als auch körperlich), die Meditation mit sich bringt. Yoga und Meditation brachten mir so viel Ruhe und noch mehr Klarheit in Zeiten, die nicht immer leicht waren.
Durch diese Phase des Lernens und Studierens wurde Prananda geboren. Ich wusste immer, dass ich Menschen helfen wollte, und ich hatte endlich das Gefühl, dass ich den perfekten Weg dafür gefunden hatte. Ich möchte Menschen auf ihrem Weg begleiten
Prananda is exactly that. Wellness, Relaxation, Self-discovery, self-acceptance, growth, emotional well being, physical well being. I feel like it is what I was born to do. 
So let me welcome you here, to this space where all are welcome. No matter what you are struggling with, no matter where you come from, no matter how you identify.
You are welcome and you are safe here. I cannot wait to meet you!
Namasté.
Dani (she/her)